Soldier Field Wedding in Chicago, IL | Tim and Colleen
We covered a lot of ground for Tim and Colleen's wedding, both in Chicago and the nearby suburbs, but the photographic highlight of the day had to be shooting the bride, groom, and wedding party among the Colonnades at Soldier Field. The ceremony was held at Queen of All Saints Basilica and the reception venue was Butterfield Country Club in Oak Brook, IL. The day began with Colleen getting ready at her parents' house.

I am always quick to use flash when it's needed, but recognizing and using good natural light is just as important. The window in the small room where Colleen was getting ready had beautiful soft light coming through it, but it was also quite low. Having her sit down brought the light to the perfect height for these gorgeous portraits.
The dress was exquisite and I wanted to showcase the details as well as the full sweep of the train.
After getting dressed Colleen read a letter that Tim had written to her.

Outside, Tim and Colleen's dog Finley was ready for the wedding, and the bridal party departed for the church.
Meanwhile my second photographer was with Tim as he got ready at his parents' house with the help of his brother.
Queen of All Saints Basilica is a towering structure featuring magnificent Neo-Gothic architecture (the church was in the middle of renovations when this wedding took place, which is why scaffolding appears in the ceremony photos).
At the end of the ceremony, Tim's uncle led the recessional while playing the bagpipes.
After leaving the church we headed for Solider Field on the party bus. 
The Colonnades at Soldier Field are a truly epic location and it was awesome that we got to use them for photos.
Then it was back on the bus for the drive to Butterfield Country Club.
We got to Butterfield just in time to do some portraits in the beautiful golden hour light.
Meanwhile the guests were enjoying cocktail hour, before heading indoors for the reception.
I love seeing all these old wedding photographs! Physical artifacts of your family history are priceless, which is why I love producing wedding albums and wall portraits for my couples.
Intros were on point.
Colleen's dad had some great moves up his sleeve!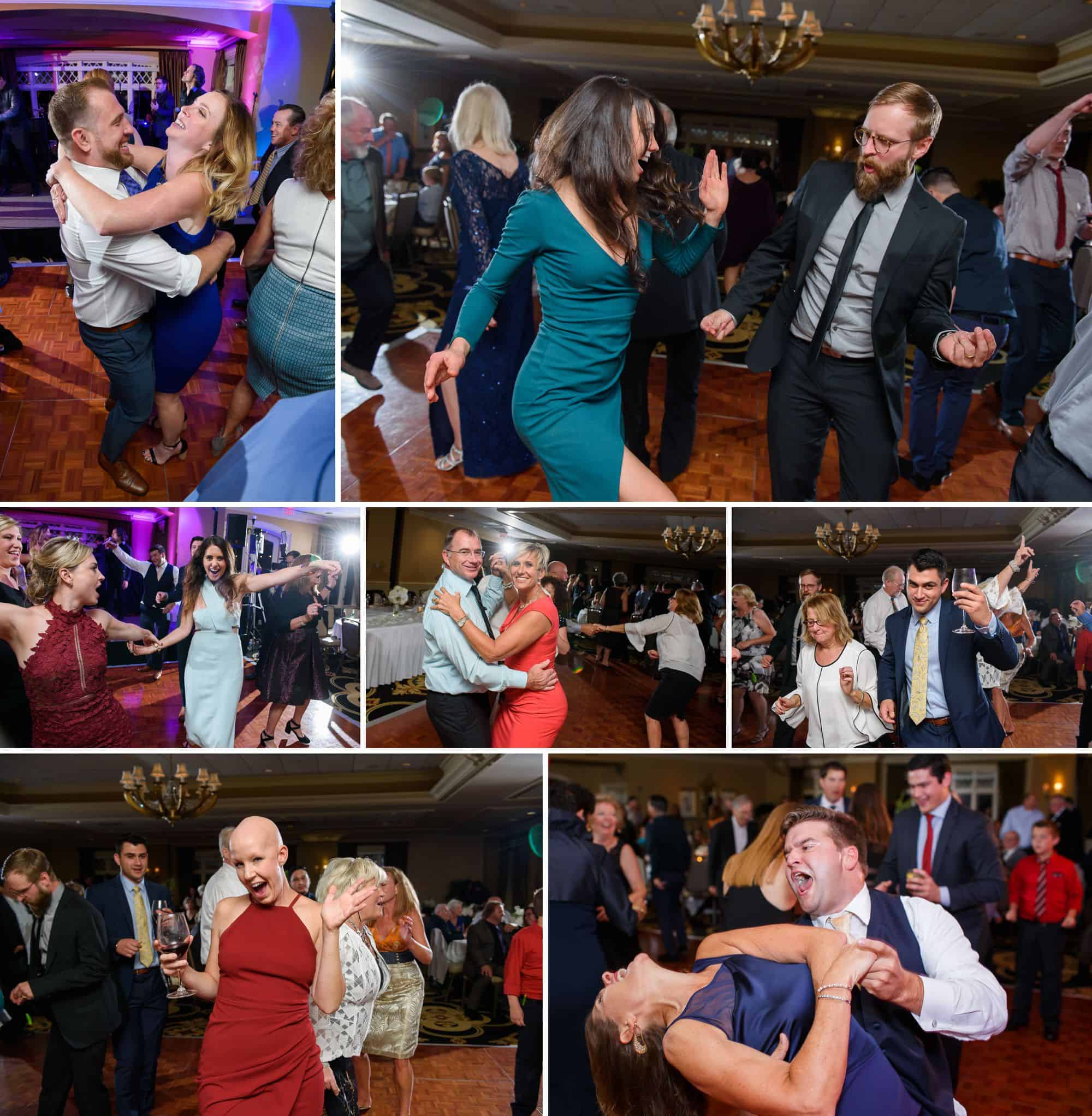 Tim's father is a member of the Shannon Rovers Irish pipe band and they gave an awesome performance during the reception.
We ended with a romantic night portrait outside.